We are all Bi-Swingers, since the Dawn of Time.
All clothes are left at the door,
making us all equal on a level playing field.
We host for the London Ontario Region.
Next group Event - October 24th, 2015

Bi is the best of both worlds! Why?
Becuz at our age, we can.
Without guilt, without attitudes. !!!
Monthly group Events - last weekend of every month.
Wednesday bi-nooners
In the summer, Sunday afteroon socials and tanning

Video Promo and a description of what to expect
General pictures from the past 15 years.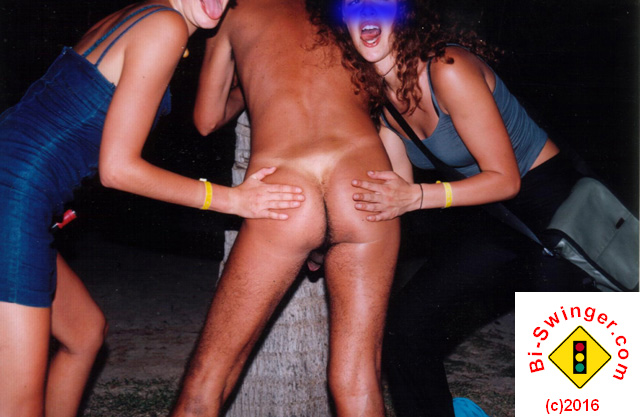 Monthly Bi-Swinger Event
October 24th, 2015
Click here for our detailes of what to expect. This is one of the largest resources of Swinger information with details about what to expect, the lifestyle, contacts and sex between events.


Always the last Saturday of each month
(except Halloween),
Couples and Singles, bi or straight.
All clothes are left at the door, $60 registration.
Gas may be deducted for out-of-town guests.

Doors open at 8pm and locked after 9:30pm.

---


Registration includes access to all events during the month. Events such as -

Sunday's Nude Sun Tanning,
Wednesday's All Male Play,
Member parties,
free rental of The playroom for your guests,
or just dropping over.

It is hosted from a private home, members only. First time guests are encouraged to register in advance via e-transfer or in person, and get a private tour.



This is an all night event so if you leave after an hour, you will be missing all the sex. Doors are locked at 9pm but we have special guests arriving at all hours with prior arrangements. One month we went until 4am and the party poopers who left after an hour, missed everything.


Spend the whole evening. Make it a day trip into London. Top 30 things to do in London
Contact: host.in.london@outlook.com
Swingers - In July to September, London went "back to au natural" just like Woodstock and the 60's. October to December, we reflect on Thanksgiving for good friends and sex without guilt. Go ahead. Get naked in public. Have amazing safe sex with a person you just met. We all inist on condoms.

Wouldn't it be nice to be back in the 60's and be those first people walking nude at Woodstock and enjoying sex without guilt? These days we call it the Swinger Lifestyle. Back then it was "wow man, far out". Our next swinger event is on October 24th in London. We are a friendly group with plenty of laughter and hands on play. New members, and their toys, are always welcome.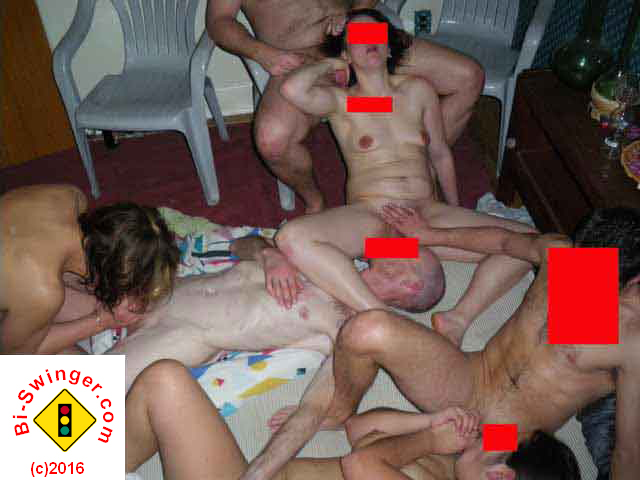 ---
For June to September we went back to nature to take advantage of summer. The hour social was outside in the backyard and when the mosquitoes came out, it was be our cue to go inside for an orgy.

Registration includes activities all month. On Wednesdays, from 11:30am - 1:30pm we host bi nooners. One Wednesday we had two wives giving a morning gangbang. On another, we had a bi-male living out a fantasy all male gangbang. This month, we have a couple celibrating their birthday on the 21st.

During the Summer for our Sunday Matinee's, we have a collection of 80 porn videos on the screen to watch in the private rooms upstairs. Members dropped in to mingle and do what ever (or whomever) feels good. Or took advantage of the sunny days to lounge on the back patio, get naked and tan.


---
I've spent the past months working outside nude and everything is tanned enough that I could not burn if I tried. Au natural is my way of life, even when I entertain guests who are over for some beers to chat. Summer in London was fantastic. My home is getting back to nature too. The tanning patio is finished. Summer nights were filled with outdoor bonfires. The Solar panels are up and soon most items at home will be solar powered. Reduce. Re-use. Recycle. Go solar.

The pre-registration for our monthly event includes activities during the week, so please take advantage of the Fall weather while you can and drop over. Or rent the playroom when you need a play for some friends to play.

Cheers and hopefully I will see you all again on the last weekendof the month or sooner.


Every Wednesday, from 11:30am - 1:30pm we open ours doors for Swinger Nooners. Bi is the best of both worlds.

The host of Wednesdays is a bi-male. He always hosts naked just like in the 60's and the days of Woodstock, make love not war.

Sometimes there are ladies over who just want an orgy. When you have a load of cum saved up during the week, does it matter whose mouth you explode in on "hump day"??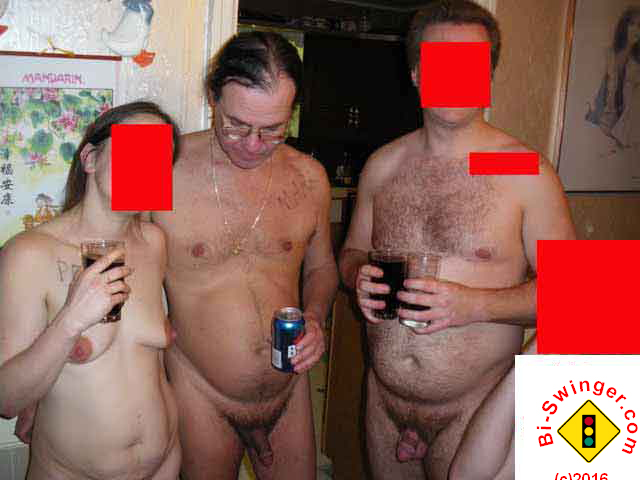 On Wednesday October 7th, we had one bi-male member with a fantasy. He had always wanted to experience a gangbang and see how many guys can fuck him over the lunch hour. Consenting sex. Tops had fun.

Wednesday October 14th, we have one female member with a fantasy. She wants to have sex with as many guys as possible, over the lunch hour and experience an orgy.

Wednesday October 21th, we have one Couple celibrating Hubby's birthday. They lead a Mistress/Slave lifestyle and it will be one of his first bi experiences. Tops welcome.

Why waste your load of cum? Enjoy your hump day with a trip to London.


The Swinger Lifestyle - Consenting Group Sex
What To Expect.


Sex is always free. Within the Swinger Lifestyle, sex is among consenting adults, meaning any guest may say "no" to sex - there is no pressure on anyone. We are in our 15th year of hosting Bi-Swinger parties in London and rent a large private home to have on-premise sex at our events. The numbers vary from 5 to 50 guests, depending on availability. These are bi events and so male or female there is always someone who wants to let you play with them. Single bi-males are welcome.

The Event fee is $60. For out of town guests, the cost of transportation may be deducted. You must register in advance. We understand that your plans can always change at the last minute - sitters, etc. so just let us know.

These events are very social, so book early for that weekend and reach out and touch someone special. For those new to Swinger Events, pictures of the Swinger Lifestyle are available. These are promo pictures as cameras are not allowed during the events without permission.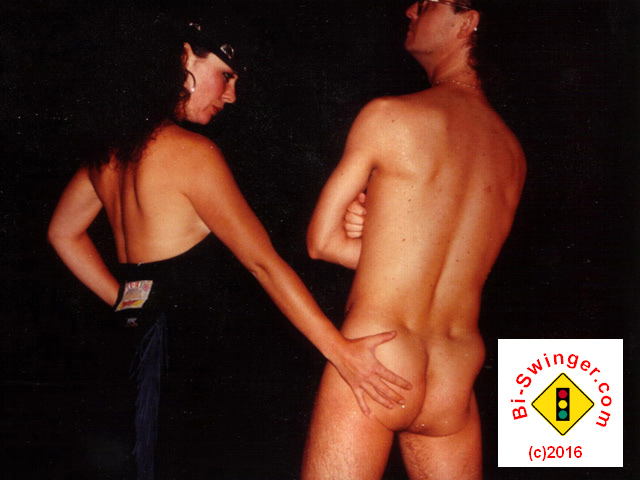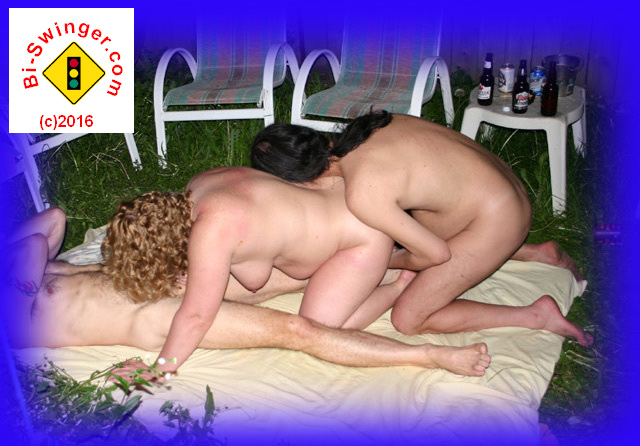 Contact: host.in.london@outlook.com
Between Socials - Meet the Host
and other guests between events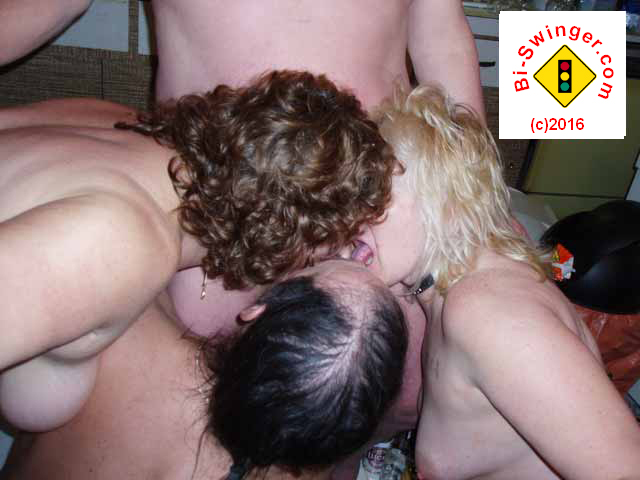 The Host is bi and males are always welcome to drop over for sex during the week. One of the perks of advance registration is when you are feeling horny you know where to get a blowjob.

As well, one of the perks of early registration includes invitations dropin to take advantage of the playroom The host is bi and always entertains guests naked in his home.

The Host is not shy on camera. Videos from his personal life are available to share. We all do it, the Host does it in public. There is nothing to hide about his sex life.

Contact: host.in.london@outlook.com
The Playroom is available


Why not book a private place to play, for you and your guests? Our playroom is Fully furnished and is available 24/7 for private sex. Free for all Registered Members, $20 rental for others, no questions asked. More convienent and safer then hosting from home. The sex swing has endless positions for sex.

Ideal if you have a special fetish to try out with guests, or need some quiet time for one-on-one play.

Contact: host.in.london@outlook.com


Summer's nude Sun Tanning on the patio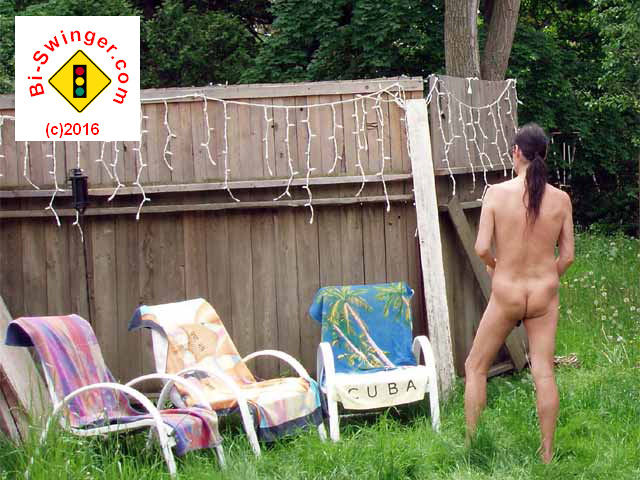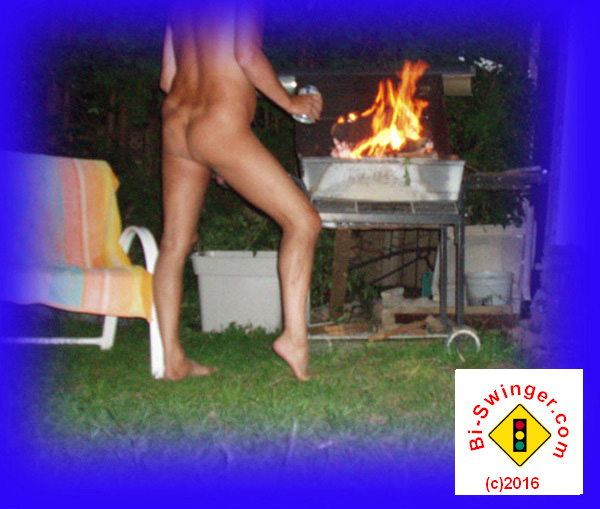 One of the perks of early registration - The back yard is private and available for tanning. It can be boring tanning alone so why not get rid of those tan lines and have some fun too? Get naked. Bring over the beer. Soak up those rays. Our backyard gets peak UV levels at 2pm.

I've been hosting sunny afternoons for tanning
Looking for P4P?
For those after more private sex, there are other oppourtunities available from Independant Service Providers. Both male and female, time spent can be arranged directly with them.

Contact: host.in.london@outlook.com for recommendations.