We are all Bi-Swingers, since the Dawn of Time.



At our events, nobody has to "dress to impress",
all clothes are left at the door - we are all equal.
Couples, singles, straight, bi.


Bi is the best of both worlds! Why?
Becuz at our age, we can.
Without guilt, without attitudes. !!!

London and Ontario region.
Next Group Event - Saturday, January 28, 2017
8pm Registration.

$60 Monthly Membership for 30 days




First time at a swinger event?
For new members, there may be pre-party jitters. Events are casual and without pressure. All sex is consensual, meaning anyone can refuse sex so please do not try to get pushy.

Here is information on what to expect. How you sign in, where to change. Plus house rules such as no smoking, do's and dont's, and etc.

Also frequetly asked questions, such as what do I do if I get a hard on (use it).




Click here for what to expect
Bucket list
Noon on Wednesday January 11th
We have another female member who has always wanted a gangbang and she would rather do it in London and not her home town. Completely consensual and the lady is not an escort so polite manners are important.

Wednesday December 14th
Noon to 3pm
Members only, advance booking is required.



One of our members at play last summer.




Bookings - Host
Anna is joining us as co-hostess for marketing.
Her own The Bi Pleasure Party is always on the 2nd Sat of the month, 3-7pm in Toronto at Club M4.


Bi Pleasure Party on Sat Dec 10th 3-7pm
$20/couple
$50 single gent
single women no charge*
(*all those attending must have a valid M4 membership).
Couples also recieve a pass to return the same night at no additional cost.
Designated men only and women only space as well as free reign over the club.
LGBTQ friendly and everyone is welcome.
Bookings - Anna
The swinger lifestyle - daily sex
The Swinger lifestyle is the opportunity to explore sexuality without guilt.

As Host, I always entertain naked when Members are over to visit. Part of my lifestyle, I never where clothes. I am comfortable enjoying sex. Why? Becuz we can. I lead an active sex life with all my friends. Bi is the best of both worlds, I get to have sex all the time.

Membership includes events during the month too. Grab some beers, drop over and socialize. At our age, we have earned the right to enjoy sex.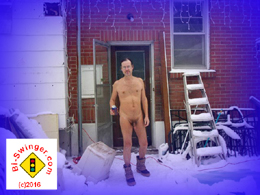 Summer nude tanning
All summer, we host private tanning on the back patio for members. BYOB. Clothing optional. Furnished for sex. The host is a bi male.

The patio gets sun from 10am to 4pm. Booking is required.


Sun tanning link
The swinger lifestyle is hands on


E-mail us if you have questions or wish to register.
Advanc pre-registratin and payment of the $60 Monthly Membership
can be made thru e-transfer, in person, or at the door for previous members.
Everyone is equal and welcome.
Couples, singles, straight, bi.