Swingers - In July to September, London went "back to au natural" just like Woodstock and the 60's. October to December, we reflect on Thanksgiving for good friends and sex without guilt. Go ahead. Get naked in public. Have amazing safe sex with a person you just met. We all inist on condoms.

Wouldn't it be nice to be back in the 60's and be those first people walking nude at Woodstock and enjoying sex without guilt? These days we call it the Swinger Lifestyle. Back then it was "wow man, far out". Our next swinger event is on January 30th in London. We are a friendly group with plenty of laughter and hands on play. New members, and their toys, are always welcome.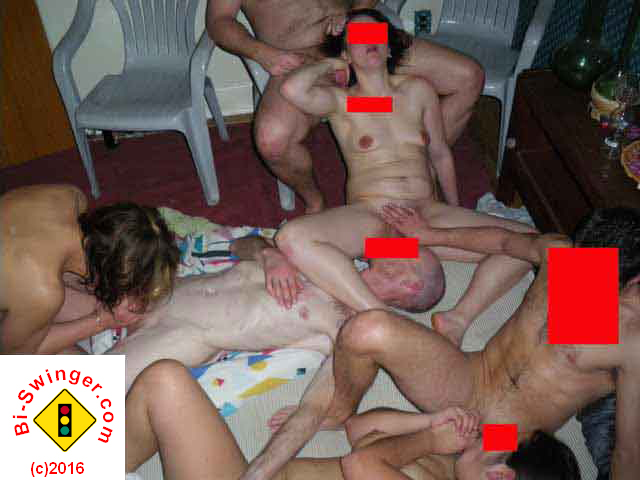 ---
For June to September we went back to nature to take advantage of summer. The hour social was outside in the backyard and when the mosquitoes came out, it was be our cue to go inside for an orgy.

Registration includes activities all month. On Wednesdays, from Noon - 1:30pm we host bi nooners for the bi-males to drop in to get blowjobs and socialize. BYOB. During the Summer for our Sunday Matinee's, we have a collection of 80 porn videos on the screen to watch in the private rooms upstairs. Members dropped in to mingle and do what ever (or whomever) feels good. Or took advantage of the sunny days to lounge on the back patio, get naked and tan.


---
I've spent the past months working outside nude and everything is tanned enough that I could not burn if I tried. Au natural is my way of life, even when I entertain guests who are over for some beers to chat. Summer in London was fantastic. My home is getting back to nature too. The tanning patio is finished. Summer nights were filled with outdoor bonfires. The Solar panels are up and soon most items at home will be solar powered. Reduce. Re-use. Recycle. Go solar.

The pre-registration for our monthly event includes activities during the week, so please take advantage of the Fall weather while you can and drop over. Or rent the playroom when you need a play for some friends to play.

Cheers and hopefully I will see you all again on the last weekendof the month or sooner.